01. VITICULTURE
Custodians of a unique viticultural heritage, we ensure the present and the future of a treasure in the form of a vineyard.
The vineyard: altitude, serenity, equilibrium
At Milsetentayseis, we work with centenary head-pruned vines that are the source of a fundamental historical genetic material to develop a comprehensive recovery project. We also have new plantations focused on and aimed at obtaining the highest quality of grapes in extreme climatic conditions. The peculiarity of its soils and the altitude – reaching one of the highest points in the D.O. Ribera del Duero, at 1,076 meters – mark the unique character of the raw material
The concept and philosophy of Milsetentayseis allows us to grow at the rate of our plants: Without rushing, planting the old vineyard of our grandchildren, recovering a genuine wine-growing area and working to bequeath a natural heritage in the form of a vineyard that our future generations will inherit.
02. SOILS
Mineral richness. Pure expression of soils
that make our wines unique.
03. CLIMATE
"Nature does amazing work without expecting anything in return"
Alexandr I. Herzen
Altitude: 1076 meters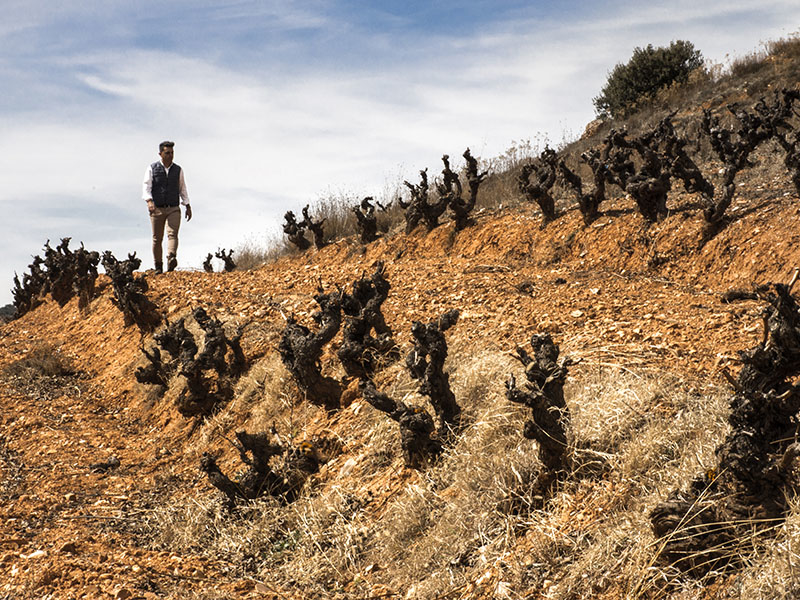 Reaching new heights
At a thousand meters altitude, viticulture becomes altitude viticulture. We explored the area with the most potential in the Ribera del Duero, where the climate is more extreme. These extreme conditions pose a greater risk, but without this risk it would not be possible to obtain an excellent product.
An extreme climate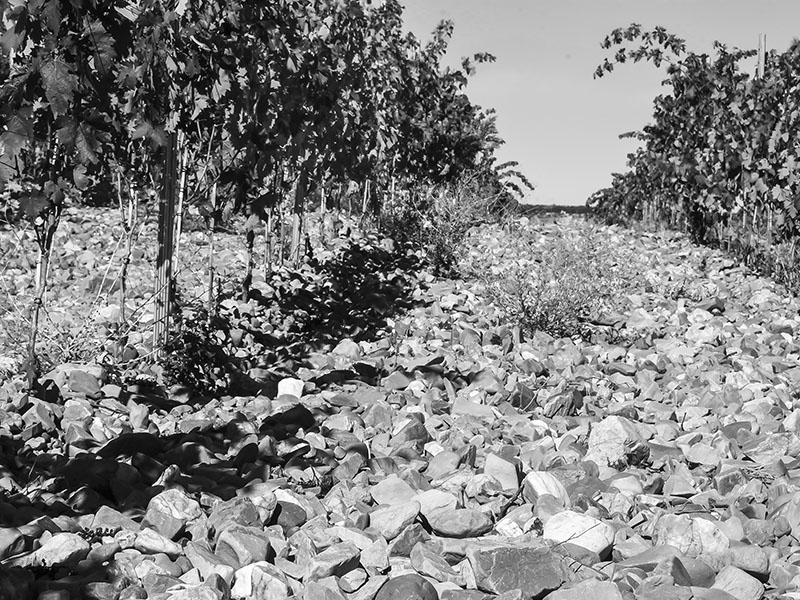 Seeking singularity
We have learned that the vineyard expresses its full potential in extreme situations, where its cultivation is riskier. The Mesoclimate of Fuentenebro and its surroundings marks the distinctive character of the varieties we grow here, being one of the few vineyards in the designation of origin.
Freshness and health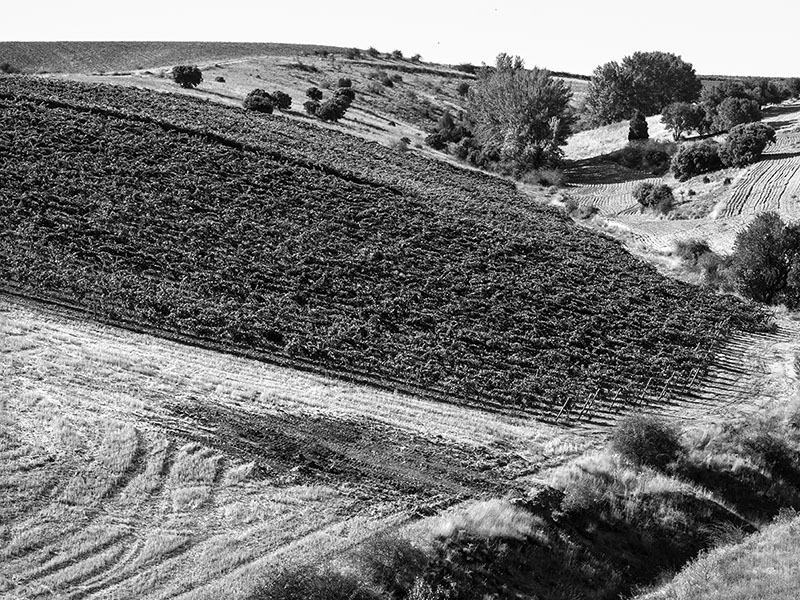 Climate change
In anticipation of climate change, we look for higher and cooler areas in which air currents constantly ventilate our vineyard. This favors an excellent health of the grape and, consequently, we obtain a raw material of extraordinary quality to make our wines.
04. THE ENVIRONMENT
"There are no predestined vineyards, there are only obstinations of civilizations" (Pierre Veilletet, 1992)
We want to recover the patience of a vineyard that grows slowly, plant what will be an old vineyard in the future, and pass on that heritage. We do not want to "standardize" what for us is the most unique area of the Ribera del Duero, we seek our own identity and educate on the concept of viticultural heritage: preserving the old vineyard by valuing the area, and for what we do today to have its meaning or result tomorrow.
05. THE VARIETIES
"The beauty of the natural world is in the details"
(Natalie Angier)
We recover native varieties, enhancing the origin and genesis of a historical vineyard. The Tempranillo of the Ribera del Duero grows in Fuentenebro among vines of Albillo, Monastrell, Garnacha and different varieties that live together and express their full potential at more than a thousand meters of altitude.